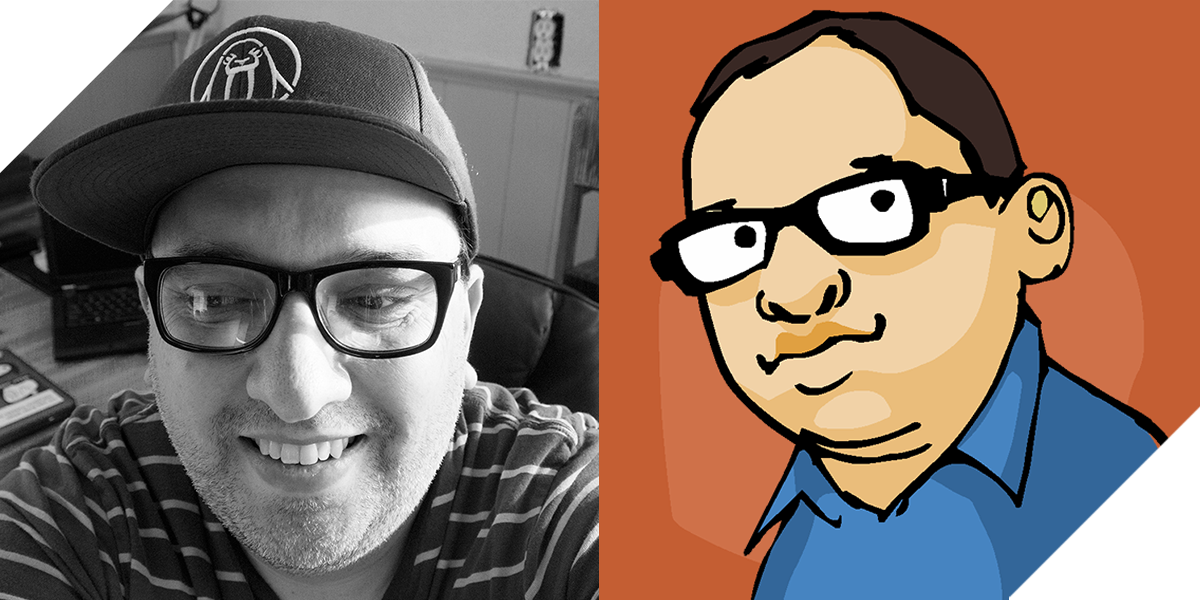 Erin Lynch is a versatile, multi-disciplinary graphic designer, writer, illustrator, and educator. He is a design enthusiast-driven by a voracious appetite for learning. He is the founder and a partner at Shop, a multi-disciplinary design studio located in the Pacific Northwest. In his role as creative director, he spends his time making beautiful and useful things.
Erin has worked on print, web, and industrial design projects individually or as part of a team for local, regional, and international clients. A shortlist of these clients would include Intel, Amazon, Sam's Club, Synchrony Bank, The University of California, Washington State University, Nike, Portland Public Schools, Oregon Tourism Board, Gearbox Studios, Wendy's, Rayliant, and many others.
In addition to a largely self-imposed, rigorous design schedule, he spends his time as one half of the soft goods and illustration duo, Dolls for friends. Together, with fine artist Jill Lynch, the two have vowed to personally take over the world and mandate that the public at large reconnects with their childhood belief in monsters, aliens, and the love of science fiction.
From 2005-2017, Erin was part of the magnanimous A List Apart magazine, where he acted as the publication's managing editor. He's also had the privilege of writing for other design, technology, and media publications including AIGA, Boing Boing, Digital Trends, WebVisions, Netdiver, and The Vancouver Business Journal.
Before entering the design arena, Erin spent several years as a music and film journalist where he dutifully scratched out his opinionated views on the good (and not so good) works of others. He was an editor and contributor during the final years of the Schwann Opus and Artist classical music catalogs and has produced articles and conducted interviews for a variety of other film and music publications including Videohound and The Trouserpress Guide to Rock.
His design work has been covered in an array of online and print publications including Computer Arts, .Net Magazine, Smashing Magazine, Helvetica Awards, Fiber Arts, Portland Monthly, Willamette Week, et al. His illustration work is also part of the permanent Sketchbook Project collection at the Brooklyn Art Library in Brooklyn, NY, USA.
Erin held an adjunct lecturer position at The Art Institute of Portland for seven years where he taught classes on graphic design, web design, and web typography. He has conducted workshops and written curriculum for several traditional and non-traditional educational platforms. He is currently an adjunct professor at Clark College in Southwest Washington.
How and Why I Publish
Let's take a break from the third person speak for a minute. There are plenty of people out there talking about the demise of the personal blog. I still believe in its virtues. There's a lot to be said, and so much of the time other publications or sites are not interested in the random and sometimes mundane. That, in my mind, is the nature of the personal blog. A place to publish free of constraint.
My personal publishing outlets are multi-pronged. This blog contains longer form thoughts, essays, and more traditional posts. I also utilize a variety of social outlets for more stream of thought posting. Find those on the left or bottom (depending on your device). I also write, edit, and produce work for various publications. You can see a few of those below.