a curated selection of projects i've worked on.
Branding and Application Design
Jory was a mobile point-of-sale application for iOS that let business owners run their businesses from a series of iPad tablets. The application provided a robust inventory and catalog management system that automatically updated all operational systems, regardless of their location. Jory provided a comprehensive sale system that detailed and tracked business metrics at a glance letting companies know how their business were doing at any given time.
Jory approached us to help define the visual look of their POS application screens. We worked with two different development teams to create a cohesive visual interface that tied back to their brand objectives and focused on ease of use and a solid user experience.
Our team defined the visual look for all interface elements used across the entire iOS application. The design system was applied to over 40 screens in the point-of-sale application.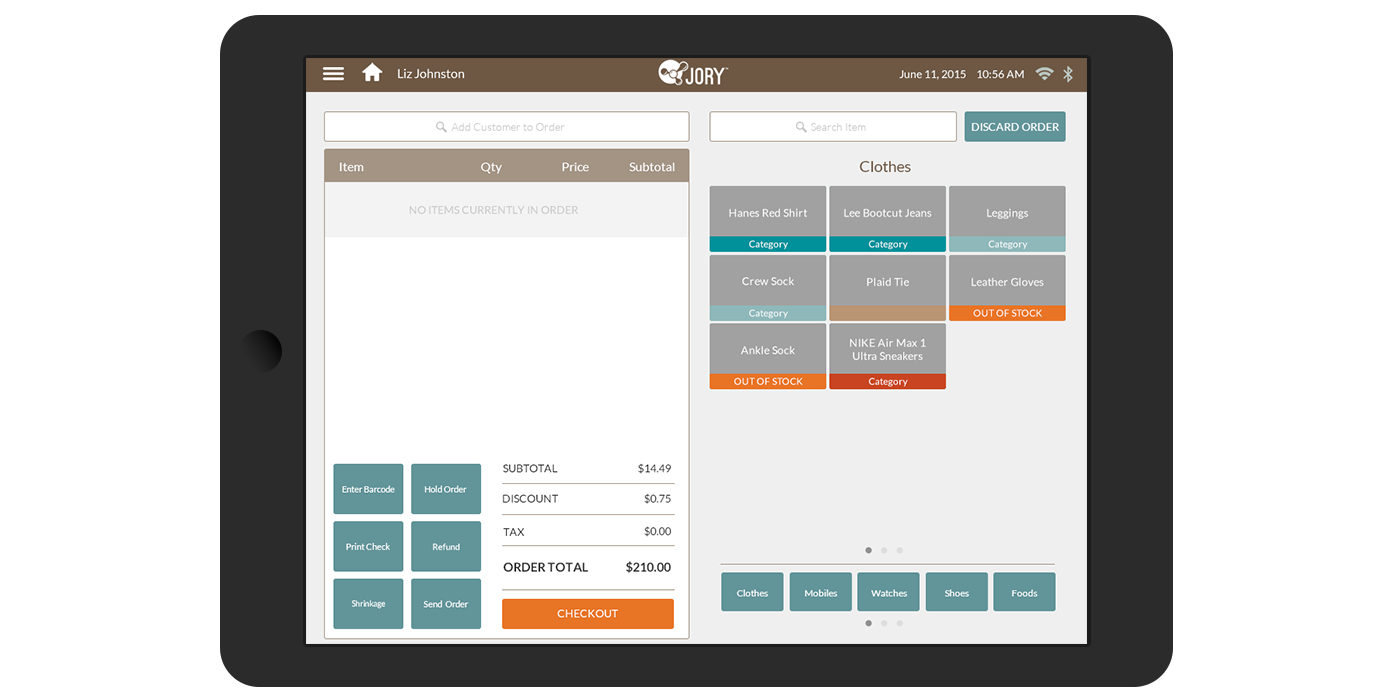 Each screen featured a double column layout with large buttons and elements designed to help foster ease of use.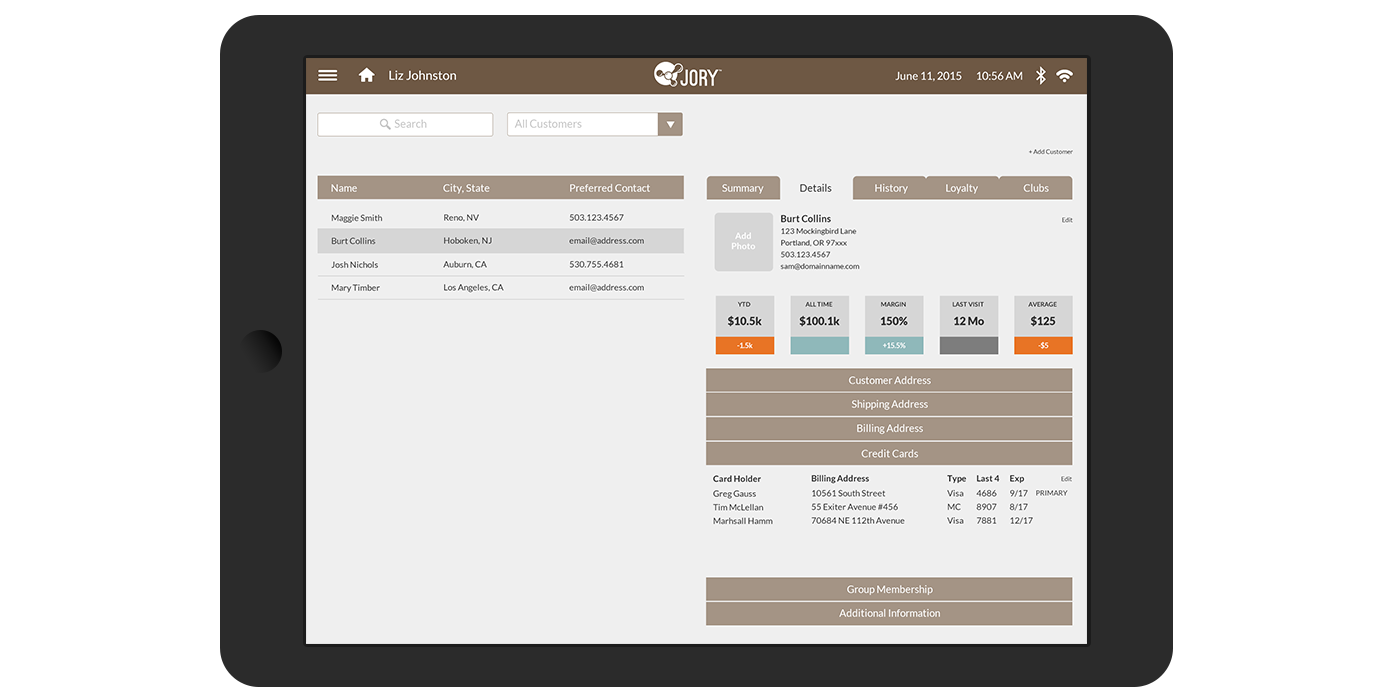 The POS application tracked dozens of metrics designed to provide rich data sets for store owners. We designed hundreds of different elements to bring this roughly 50 screen application to life.